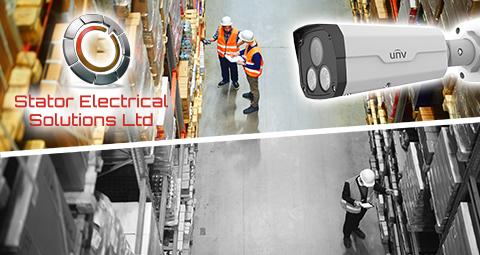 Perhaps you're at your business unit less often. It might be that staff working more often from home is becoming the 'new norm'? However, both scenarios firmly call for a more rigorous look at security provisions throughout your business unit.

"So what is the right CCTV system for my business premises?"

We've previously mentioned that professional CCTV systems fall broadly into one of two categories.

1: AHD CCTV Cameras
AHD CCTV cameras (Analog High Definition) provide just that: high definition footage, transmitted through coaxial cables, and stored on DVRs and other high capacity storage devices, such as hard drives.

2: IP CCTV Cameras
IP (Internet Protocol) CCTV cameras. These transmit and receive their data over a network, like the Internet.

However, consider a scenario with low lighting, which might render footage from both camera types hard to analyse. Although contrary to popular belief, most break-ins actually occur during the day, but when your business unit is un-staffed at night, you want the reassurance to know it's as secure as possible. So nighttime break-ins need to be covered by clear CCTV footage.

So consider a third CCTV option:

3: Full-Colour 24/7 IP CCTV Cameras
Our Concept Pro Coloursmart CCTV systems don't even require lighting! A 5MP full-colour camera provides incredible detail even after dark.  Add powerful deep-learning analytics and 20 m warm light illumination for superb clarity, 24 hours per day.

The Concept Pro Coloursmart CCTV system relays footage directly to any computer, and a dedicated smartphone app enables system control, live monitoring and image capture.  This enhanced footage and optimal system control really do provide you with increased peace of mind when you're unable to attend your business unit.

Stator Electrical Solutions supply, install and maintain an array of CCTV, alarm, smoke and fire systems, with a solution to suit every business type, size and location. We can provide a solution to secure staff, premises and stock 24/7.

So don't wait for the unfortunate to happen.  Speak to a Stator Electrical security expert now. Click here for contact details.