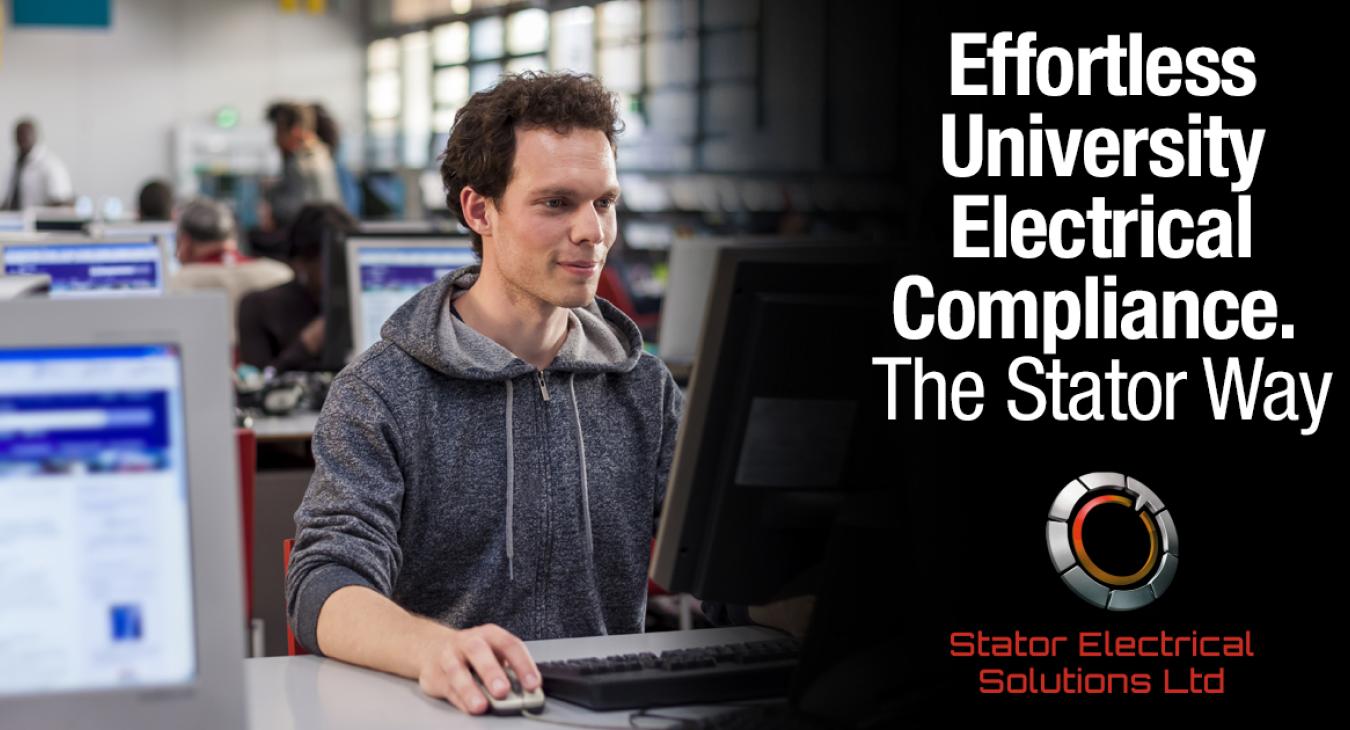 As many of the East Midlands' organisations slow their pace in anticipation of their summer breaks, Stator Electrical turns its attention to the UK's bustling education sector. The East Midlands region and surrounding areas is home to scores of globally-recognised universities, outstanding colleges and high-quality schools, and the summer reset is the time to undertake vital safety, repair and compliance work across these organisations.

Considering some universities from our region have in excess of 20,000 students, 1,700 academic staff, as well as thousands of other valuable support workers, every campus, office, classroom, dormitory, dining area, and storage space has to demonstrate absolute safety to all who use them. Throughout the summer break, Building Services Managers and their teams have a narrow window of opportunity to undertake vital work. With lower user numbers on sites, key maintenance issues like Electrical Installation Condition Reports, or EICR can be addressed. Previously referred to as fixed wire testing, the government-level EICR is a compulsory testing of a building's electrical installations. EICR reports must be conducted every 5 years and by a skilled Electrical Engineer whose organisation is NICEIC-registered. In other words, one that has been selected and approved to carry out this all-important compliance, maintenance and repair work.

Stator Electrical undertakes EICR reports for organisations spanning all industries throughout the Nottinghamshire, Derbyshire, Leicestershire and the broader East Midlands and South Yorkshire area. However, because EICR compliance for large organisations like universities is a demanding requirement, we implement a system especially tailored for larger organisations. We maintain their compliance incrementally through a coordinated system seeing Stator test 20 per cent of the client's electrical systems each year, spread out over a 5-year period. Therefore, Stator prioritises sections of the electrics and performs the compliance work around our clients' workflow and student and staff levels, coordinating these factors in line with prioritising other risk and electrical-demand factors. The final service undertaken provides better time management, and less inconvenience to clients, and the cost of a 5-yearly EICR is spread evenly throughout the 5-year period. 

Not only does Stator Electrical's staggered EICR delivery plan provide relief to Universities, but can be beneficial to most larger businesses that will see advantages from minimal disruption through a staggered EICR delivery. This includes larger transport, logistics and shipping businesses, hospitals and healthcare organisations, sport and leisure businesses, as well as local councils.
To find out more about Stator Electrical's EICR services and how we can help your organisation by devising and delivering a less disruptive service, spreading workloads and costs through a well-coordinated delivery plan, speak to Stator now. If your organisation is close to Nottingham, Derby, Leicester or Burton upon Trent, there's a Stator Electrical Engineer close by to pay you a visit and to detail exactly how you can stay EICR compliant with minimal disruption. Click here now to start the Stator process!