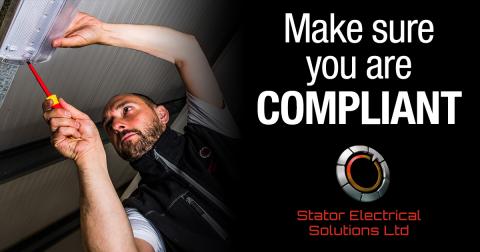 Following lower usage throughout the COVID lockdowns and undertaking widespread augmentations in view of a busier September term, Midlands universities are striving to achieve the highest levels of electrical compliance.  

Stator Electrical is working with more and more university, college and school Facilities Managers, providing them with the skilled electrical work required to ensure every campus, study area and halls of residence is safe, functional and that all electrical installations fully comply with current legislation.

All universities need to ensure that they've had fixed wire testing carried out and they must prove that electrical devices have had a Portable Appliance Test (PAT) in the last year.  Alarms and emergency lighting all need to undergo regular testing and maintenance.  With the race now on to reach higher student capacity and full electrical compliance, Stator Electrical is a name that more and more universities and multi-site organisations are turning to.

With the increased demand for compliance work, universities and multi-site locations can depend on Stator Electrical because we offer a reactive service and are able to be on-site at short notice.  We also provide planned maintenance work, helping multi-site organisations to remain fully operational, fully compliant and safe.

To learn more about our services and how we can help your multi-site organisation, click here to speak to a member of the Stator Electrical team now!