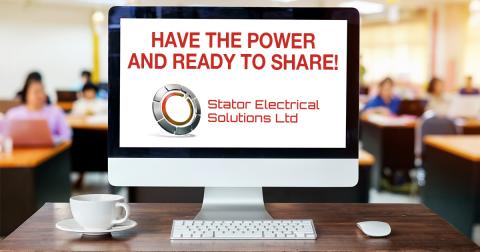 If your business has been operating at reduced capacity, or even completely closed over lockdown, now's the time to take stock of your electrics.  Are they modern and efficient?  Are there ample sockets and switches to manage increased demands? But above all, having been dormant for such a long period, are they safe to use? 

There are several ways Stator Electrical can guarantee your smooth, safe re-opening.  Renowned for extensive electrical workout machines, along with therapy and washing facilities, gyms are just one type of business where Stator Electrical can test the efficacy of switches, plug sockets, fuse boxes, and ancillary items like hairdryers and shaver sockets.  Cash tills, safes, IT equipment, and even vending machines, can also be tested for peace of mind.

They've completed two semesters with limited in-person teaching.  Following the majority of lessons moving online, large learning establishments, including the UK's 106 universities, are now preparing for an influx of students after summer.  Each venue has the mammoth responsibility of not only confirming functioning, safe electrical equipment in classrooms, lecturing theatres, learning and study areas, but to enhance social distancing, extra plug sockets may well be required throughout properties.

A popular service that Stator Electrical is increasingly hired for involves large office units that are adapting permanently to new ways of working.  This often involves allowing only part of the workforce on-site at any given time.  Therefore, workspaces require the installation of additional stations to ensure that distancing is adhered to.   So additional lighting, more plug sockets and reliable long-range Wi-Fi are just some of the provisions Stator Electrical can deliver, enabling staff to flourish on return.

Whilst you plan your reopening, a readjustment, or merely want to ensure that your premises are as safe now as they were before we locked down, click here to discuss your requirements with a member of the Stator Electrical team now!