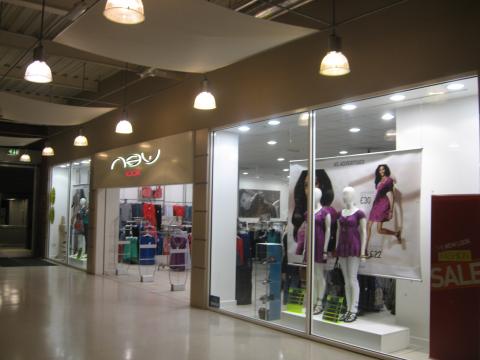 Lighting retail spaces is all about creating the perfect ambience to welcome customers, as well as ensuring the optimal light levels to properly showcase your products.
Proper lighting for your retail premises not only improves the area, it also helps set workers and customers in a good mood, which will also improve productivity, hitting your bottom line.  Good lighting will sell more products at less cost to you and will repay any investment made many times over.  It is a subtle way of building excitement and creating a pleasant environment for customers.
It is vitally important to get it right: lighting that is too bright can put people off just as much as dim lighting hampers visibility.  
LED lighting is the obvious choice for retail businesses due to its light quality, flexibility, and the fact it operates at much lower temperatures, making a more comfortable environment for customers to browse in.  It also has the huge benefit of being energy efficient, thus saving you money.
Ideally, a store would have a combination of both ambient and accent lighting.  Getting the balance right is very important, with flexibility in your scheme needed for changing in-store layouts whilst still retaining the overall look and maximising performance.
Working your window is key.  Your shop window is your voice to every passing customer.  It is a permanent advertising display visible to thousands of people walking by.  If it is lit in the right way, it will draw people into your store where they can be converted into a loyal customer.
Lighting is a major factor affecting the success of retail in this current climate.  A company must strive to catch the eye and give the customer a great experience in store and a reason to purchase from them.
Call me today to see how I can help with lighting your shop, store or retail premises.