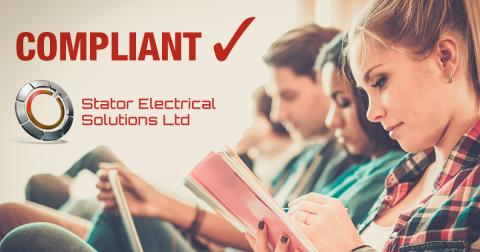 After a tumultuous and uncertain year for student accommodation, the first semester of the 2021/22 academic year may well be a step closer to normality, meaning that more students will be moving into student accommodation.  So that means that all student accommodation, whether university-owned, commercial or private will have to be safe and ready. 

Student communities will start to return to levels pre-pandemic and overseas students will have the confidence to return to the UK.  As an example, some 180,000 Chinese students alone come to study in the UK each year, making the overall number of students within the UK's higher education system circa 2.46 million!

Universities must ensure that their accommodation adheres to UK/Guild HE Code of Practice for the Management of Student Housing, often referred to as the Student Accommodation Code.  There is also the Accreditation Network UK (ANUK)/ Unipol Code of Standards for Larger Residential Developments for student accommodation managed and controlled by educational establishments. In addition, there is the ANUK/Unipol Code of Standards for Larger Developments for student accommodation not managed and controlled by educational establishments, all of which must ensure safe electrical installations throughout. The aforementioned all require certification confirming that any recent electrical work meets the UK national standards BS 7671.

Throughout the last academic year, students in private rented accommodation made up the largest percentage, which means that private landlords must be aware and become fully compliant with the new Electrical Inspection Condition Reports (EICR) requirements.  EICR demands that, from April 2021, all new tenancies are now added to the July 2020 legislative requirement that private landlords must demonstrate to tenants that they have had an NICEIC-accredited electrician carry out an EICR test assessing a property's electrics by three different stages.  These are: C1 - indicating that danger exists and will need immediate attention; C2 - indicating that there is a potential danger that requires urgent attention, and C3 - indicating that your property's electrics pose no danger, but will still recommend improvements of the electrical system.

With a wave of students on the cusp of creating increased demand on student accommodation this coming academic year, make sure you source an NICEIC-accredited electrician sooner rather than later. As an NICEIC-accredited business, Definitive Electrical Solutions will test your property's fuse boards, switches, sockets, and fixtures and fittings.  We will also carry out polarity checks and protective device testing, providing certification and peace of mind that your student tenants will remain safe throughout their stay in your property.

As well as potentially unsafe electrics, failure to demonstrate you've had an EICR test could result in a fine of up to £30,000.  So act now. Click here to speak to a member of the Stator Electrical team now!