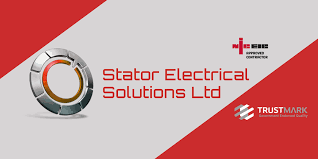 The last few months have been tough on us all.  If you are running a business, or even contemplating starting one up, you would ideally be spending the vast majority of your time figuring out ways to generate profit and appeal to more customers.
No one can afford to have to close their office or commercial property for a period due to electrical issues that could have been avoided!  And as employers, we know the obligation and duty we all have in order to keep our staff and customers safe.
Businesses are different to domestic homes; downtime costs money and an experienced commercial electrician will ensure the electrical work carried out will be right for your business.
Commercial electricians tackle electrical wiring that is a lot more detailed than in a domestic home.  They take on additional learning in order to be qualified as a commercial electrician, and they possess the relevant insurance required to protect your business.
They also understand the impact of turning off electrical supply in a functioning business, and so know how to make repairs without having to resort to such drastic measures.
Commercial electricians have the added experience and knowledge to carry out work around business premises quickly and efficiently in order to get you back up and running as soon as possible.
Give us a call today to discuss how our team of expert commercial electricians can help your business.