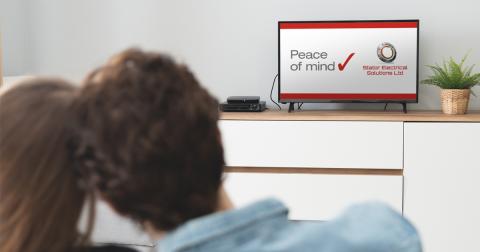 If you're a Midlands-based Landlord or Agent, you'll know that 5-Year electrical safety checks are now a legal requirement, as from July 1st, 2020. With further changes to the legislation expected to come into force next year, how can you ensure you enlist the right electrician services to avoid non-compliance and fines?

The Housing Ministry Imposes Stricter Rules
In early 2019, the government introduced the mandatory five-yearly electrical safety checks for Landlords. From July this year, Agents and Landlords in England must ensure that electrical installation inspections are conducted for new tenancies. However, stricter rules will apply from next year. From April 1, 2021, this will also apply to existing tenancies.

Prove Tests Are Legitimate or Face Fines
Not only must Landlords prove that safety inspections have been carried out, but they must provide evidence that they were undertaken by inspectors who have the necessary competence and qualification. Otherwise, they may face tough financial penalties.

Stator Electrical Solutions is Private Rental Sector (PRS) registered, as part of the National Inspection Council for Electrical Installation Contracting (NICEIC) legislation. Not only are our engineers fully qualified to work to all current standards, exceeding legislation BS:7671 18th edition, but you also have the assurance that we are NICEIC-registered, guaranteeing you wholly comply with government legislation.

All customers will be provided with the highest standards of service, backed up by certification to prove the legitimacy of our work.

So What is Entailed?
Confirming what we know, the Association of Residential Lettings Agents (ARLA) recently stated that Agents and Landlords must ensure that fixed electrical installations are inspected and tested at least every five years, by a qualified person. Following this, the landlord is required to obtain a report on the results of the inspection and test. But specifically, they must supply this information to each tenant within 28 days, and retain a copy until the next inspection is due.

The report must also be supplied to the local housing authority within seven days. Plus, private Landlords must deliver a copy of the report to new tenants prior to their occupation, and to any prospective tenants within 28 days of them requesting it.

Failure to comply with the new regulations could result in local housing authorities facing fines as high as £30,000. Landlord fines may vary.

As well as being a moral and legal duty to ensure the safety of tenants, carrying official certification demonstrating conformity to the legislation conveys trust and responsibility. It assures both current and potential tenants that their safety and best-interests have been taken into account.

To learn more about Landlord 5-year Electrical Safety Checks, and how you can ensure that you and your properties fully comply, click here to speak to a member of the Stator Electrical team now.