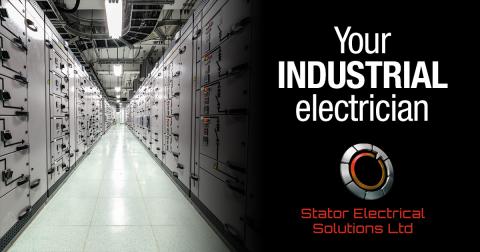 Industrial electricians work in a variety of environments helping install and repair electrical components and equipment and associated electronic controls. Depending on the needs of the client an industrial electrician may find themselves working in plants, or on job sites or troubleshooting with clients directly.
Industrial Electricians tend to work on hydraulic, pneumatic and other kinds of systems. Work on robotic equipment is becoming increasingly common and Industrial Electricians are responsible for maintaining and repairing this type of equipment as well.
Typically, an Industrial electrician can be involved in any of the following:
Installing New Electrical Systems
Industrial Electricians are responsible for installing new or refurbished equipment for manufacturing or production plants. From the early planning stage interpreting drawings, blueprints and electrical code specifications. This later evolves into running tests to ensure that new machinery is ready to be installed and identifying and resolving any issues before equipment is used on a daily basis.
Troubleshoot Problems with Electrical Equipment
An industrial electrician is a natural problem solver possessing troubleshooting, analytical and critical thinking capabilities.  If equipment on a factory floor runs into problems, it is up to an Industrial Electrician to determine the cause of the issues, quickly and efficiently to prevent large machinery from having to be shut down whilst a fault is found and remedied.. They must be knowledgeable in troubleshooting problems with various types of equipment, such as hydraulic or robotic systems, and understand why equipment is not working properly and also the most efficient way to repair it.
Repair and Maintain Existing Equipment
Once a problem has been identified, Industrial Electricians must then use tools and replacement parts to make repairs to production and manufacturing machines. Industrial Electricians also create and conduct regularly scheduled maintenance on a weekly, bi-weekly or monthly basis to keep machines running as they are intended and to avoid any down-time due to break-downs or improper operations, this ensures no gaps in manufacture for the client and reduced risk of loss of earnings.
Maintain Repair and Maintenance Logs and Records
It is important for Industrial Electricians to create and manage reports relating to the repair and maintenance of industrial machines. This is crucial information for managers to know in the event that machines need to be upgraded or replaced, there is a record of ongoing issues or proof that machines have been properly maintained. This also provides a record to show that the machinery is maintained in compliance with electrical regulations.