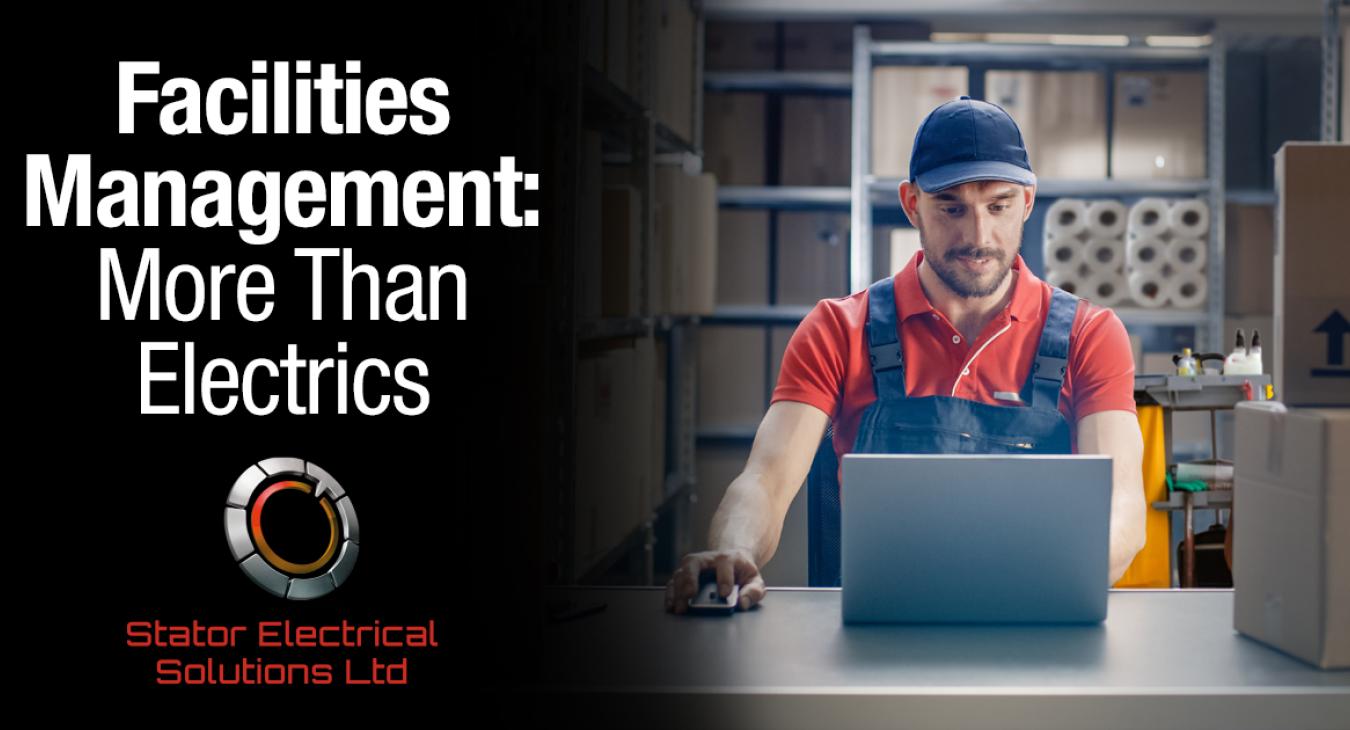 Yahoo Finance reports that the United Kingdom Facilities Management outsourcing sector is healthier than ever, demonstrating sales data and financial profiles of 80-plus major players sharing an industry turnover of £85 Billion. As we've mentioned in previous posts, the summer break has been a hectic time of year for Facilities Managers, especially throughout the education sector, which has been vacant of students throughout the summer, enabling vital maintenance work to be undertaken. 

As well as providing electrical support, including compliance work to the education sector, Stator is also becoming known as a leading Facilities Management provider. This is thanks to our expanding competencies and facilities: storage and supply facilities to be precise. Stator's new storage unit means that we now carry a lot of stock, from electrical items through to sundry items from toilet rolls to cleaning items. Therefore, whatever your organisation needs, Stator has it in stock. 

As well as the education sector, we carry all of the supplies and products that any shopping centre or hospitality business could possibly need. As and when we take on new contracts we ensure that we have ample supplies to ensure just-in-time supply and delivery to all of our clients, i.e., we offer a guarantee that there are no pauses in supply, thus, no break in your business services. 

With our storage facility at the heart of everything we offer, Stator comprises a team of Commercial Electricians and Facilities Management support workers located throughout Derbyshire, Nottinghamshire and Leicestershire. All team members are highly trained and DBS criminal-checked, too. Therefore, you can't let a better-trained, more trustworthy team into your place of work. 

Stator is a NICEIC-approved electrical contractor, meaning that we can undertake EICR reports. Stator is also Part P Electrical Safety Scheme-registered, SSIP-registered via SafeContractor and part of the government's TrustMark scheme. 

To discuss your Facilities Management demands, click here to learn how Stator can, not only assist in the delivery of your Commercial Electrical Services but can also ensure that all of your sundries, parts and supplies are stored safely and securely and supplied efficiently, as and when needed. To learn more, click here.