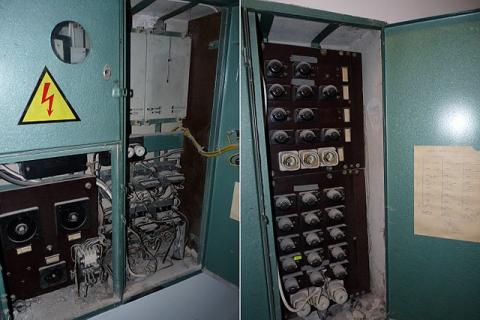 Old Distribution boards / Panelboards / Breaker panels/ Electric panels are often no longer fit for purpose in today's commercial and industrial premises.
Things have changed a great deal since the 1960s, and there have been many advancements in the design of distribution boards. The old versions aren't designed to cope with the number of electrical devices we use today.
Often, installations are added to as time goes on, and this can cause an overload situation and more problems in the future.
The Electricity at Work Regulations 1989 places the legal responsibility on the owner of an electrical installation to prevent electrical accidents. The owner must ensure the safety of users from electrical shocks and fire hazards.
Distribution boards are a vital part of your premises so it is important to ensure they are professionally installed and designed to help you meet your legal responsibilities and also for insurance purposes.
An upgrade of your distribution board will more than likely require the installation of a residual current device (RCD). An RCD protects electrical circuits, preventing direct contact electrical shocks, and also the risk of fire from faulty or damaged electrics. They can monitor the whole electrical installation or an individual circuit.
Another option could be the installation of MCBs (Miniature Circuit Breakers). These are switches that incorporate magnetic and thermal short-circuit protection, and provide immediate disconnection in case of a fault.
Stator Electrical can inspect and upgrade the distribution board in your premises to ensure they conform to current regulations and give you peace of mind. Call us today.