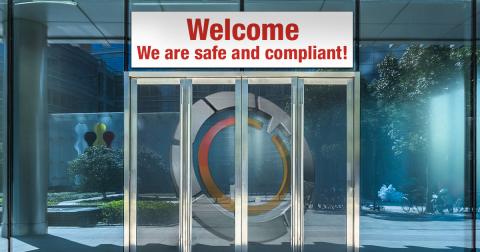 If you're a business owner in the UK, you will know that have a duty to ensure the safety of your tenants or your employees.  Commercial electrical certification helps you to enjoy safer, cleaner and more sustainable electricity.
It is a legal requirement that businesses should meet certain codes and standards regarding electricity in the workplace.  Regular electrical inspections are essential to adhere to these standards and keep people safe.  
A Commercial Electrical Certificate demonstrates compliance with these regulations, and shows tenants and employees alike that their safety is important.
Once you have obtained a certificate, it is important that you renew it every few years.  This can be done via periodic inspections by a registered electrician.  At Stator, we are all NICEIC approved commercial electricians and are highly trained to ensure you meet the latest standards.
What types of certificate are available?
The type of certification or report you receive depends on the extent and type of electrical installation work, or inspection and testing, that you have had carried out.
The most common types are Electrical Installation Certificates (EICs) and Minor Electrical Installation Works Certificates (MEIWCs).
The EIC will show whether any work carried out is:
·         New (for example a total rewire)
·         Addition (if an existing installation has had one or more circuits added)
·         Alteration (where one or more circuits have been modified or extended, or for example where a consumer unit has been replaced)
An EIC must be issued for all new electrical installations. It may also be required for an alteration or addition to the installation – depending upon whether or not a new circuit has been installed. Where an alteration or addition is carried out but does not include a new circuit, a MEIWC or an EIC may be used.
It is important to keep hold of these certificates as they are documentary evidence that show the installation had been installation to a satisfactory standard of safety.  This is vital in the case of any future claims.  Also, they provide a basis for any further testing and inspection, as they can help save on any exploratory work that may be needed in the future.
How do I obtain a commercial electrical certificate?
Firstly, you will need to get in touch with a registered approved electrician.
They can arrange to carry out EICR testing (Electrical Inspection Condition Report) which is a full scale inspection of your electrical systems and installation.  Business are recommended to have an EICR test undertaken every 5 years.
Once the test has been completed, you will be issued with a certificate that details any damage, deterioration, defects or anything that doesn't match the current standards and therefore could pose a safety risk.
Any work which is necessary to bring the installation up to standard will need to be undertaken urgently.
Once your electrical system has passed the inspection fully and any urgent remedial work has been completed, you will be provided with an EICR Certificate of Safety, giving you peace of mind that your electrics are safe.
Call us today to find out how we can help your business!